Known as the
Cosmic Ravensbourne Readers
, the Shadowing group met for the last time on Tuesday, 10th July. As well as discovering books they wouldn't normally choose, learning about real-life historical events and different ways of writing, the group enjoyed being able to express their opinions in a relaxed and friendly environment over a biscuit and a drink. As a thank you for taking part, everyone received a certificate, bookmark, chocolate and a free book of their choice.
The winners of were announced on Monday, 18th June:
Geraldine McCaughrean for Where the World Ends, an atmospheric and gripping historical tale about a group of boys and men stranded on a remote sea stack off the Island of St Kilda.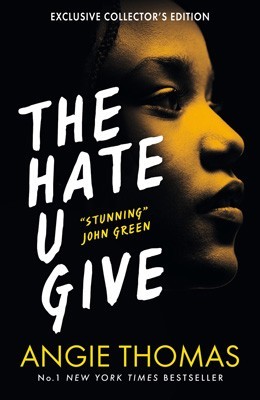 The powerful and moving The Hate U Give by Angie Thomas was awarded the Amnesty CILIP Honours, as the book on the shortlist that most distinctively illuminates, communicates, or celebrates our personal rights and freedom.
Check out our Shadowing page, the Cosmic Ravensbourne Readers, to find out which books were our Shadower's favourites!